For picky eaters who are looking for a delightful mealtime experience, Gourmet Pet Chef has the perfect solution: dog kibble for picky eaters. We understand that every pet deserves to savor their meals, which is why we go above and beyond to create meticulously crafted, high-quality kibbles that are not only healthy but also irresistible to our discerning four-legged friends. Our gourmet kibble stands out for five primary reasons.
In addition to our exceptional gourmet kibble, we also offer personalized solutions for picky eaters. We understand that each dog has unique preferences and dietary needs, which is why our team of experts is dedicated to working closely with pet owners to create customized meal plans. By tailoring the ingredients, flavors, and textures to suit your picky eater's preferences, we ensure that every meal is a satisfying and enjoyable experience. Our commitment to providing the best possible nutrition for your beloved furry companion remains unwavering, ensuring that they receive the nourishment they need while indulging in the delectable taste of our dog kibble for picky eaters.
High-Quality, Organic Ingredients: Our gourmet dog kibble starts with premium, organic ingredients. Without any artificial preservatives, flavors, or colors, our kibble is free from common allergens like corn, wheat, soy, and gluten. Quality matters to us, and we never use by-products or rendered animal fats. Your pets get only the best.
Chef-Prepared Options: Our chef-prepared meals are specially designed to cater to pets with refined palates. These meals, like our popular Chicken & Rice with Veggies, are freshly cooked to order and include highly nutritious ingredients such as Brazil Nuts, Nutritional Yeast, Kelp, and more. Serve these meals standalone or mix them with our tasty kibbles for a delightful mealtime experience.
Ease of Preparation: Once you receive our Chef Prepared food, it's as easy as adding boiling water and waiting for 30 minutes to provide a warm, enticing meal for your pet. This simple preparation takes the stress out of meal times and appeals to even the pickiest of eaters. With our Chef Prepared food, you can say goodbye to complex meal preparations and hello to simplicity. By just adding boiling water and patiently waiting for 30 minutes, you can serve a delicious, warm meal that will captivate even the fussiest of eaters. This effortless process saves you time and energy while ensuring your pet receives a satisfying and nutritious meal. The convenience of our preparation method allows you to focus on creating memorable moments with your pet during mealtime, fostering a stronger bond and reducing mealtime struggles. Trust in Gourmet Pet Chef to provide not only exceptional dog kibble for picky eaters but also a hassle-free experience that brings joy to both you and your beloved companion.
Multiple Meat Proteins: Our kibble contains three sources of highly digestible meat proteins. This not only provides a variety of tastes for your dog to enjoy but also supports their dietary needs, promoting healthy muscles, skin, and hair. Our commitment to quality extends to the protein sources in our dog kibble for picky eaters. We carefully select three highly digestible meat proteins, ensuring that your pet receives a diverse range of flavors and essential nutrients. The inclusion of multiple meat proteins not only satisfies their taste preferences but also helps maintain healthy muscle function, vibrant skin, and lustrous hair. Each protein source brings its own unique nutritional profile, contributing to a well-rounded and balanced diet for your furry friend. With our kibble, you can have peace of mind knowing that your picky eater is enjoying a delicious meal while receiving the necessary support for their overall well-being.
Convenient Delivery: We understand that caring for a picky eater can be challenging. That's why we ensure our nutritious dog kibble and chef-prepared meals can be conveniently delivered right to your doorstep in just 2-3 business days. You can even subscribe to have our products regularly delivered, saving time and making it even easier to provide your picky eater with meals they'll love.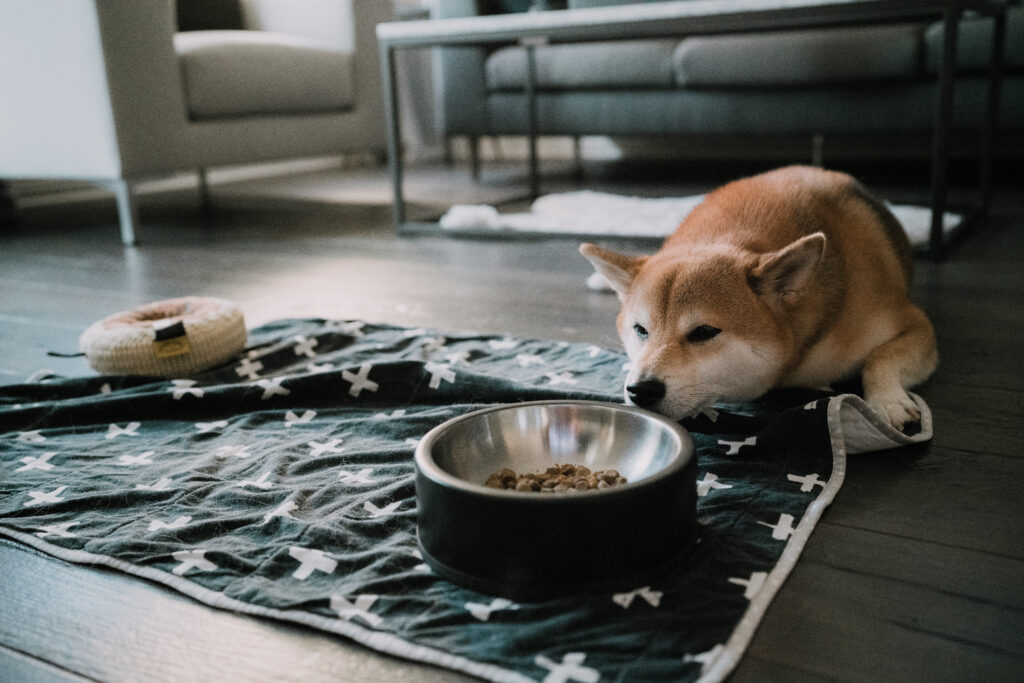 Dog kibble for picky eaters takes center stage at Gourmet Pet Chef as we uphold our commitment to providing healthy and irresistibly delicious nutrition for your beloved pets. Our extensive selection of delectable dog kibbles and chef-prepared meals is specifically designed to cater to the discerning taste buds of picky eaters, elevating every mealtime to a gourmet experience.