Find the dog food fit for you and your pup.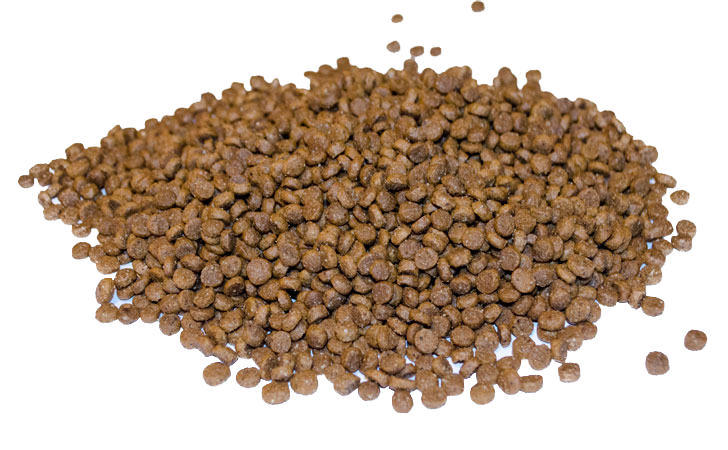 At Gourmet Pet Chef, we strive to create foods that will not only be very healthy for your pet, but will also be something that they look forward to enjoying at each meal.
One of the ways that we do this is to allow our customers to mix and match our high quality and organic kibbles with our Chef Prepared fresh foods to provide an experience that your pet will anticipate and enjoy!
Shipped to your door in 2-3 business days.
New!
Check out our Chef Prepared Chicken & Rice with Veggies!
Our Chef Prepared food is a special kind of food that your little ones will love.  It can be served by itself, or mixed with our high quality kibbles.
Our Chicken & Rice with Veggies is a fresh prepared food that Includes chicken and rice as well as peas and carrots.  It also includes special nutrients your pet needs by mixing in natural products like Soy Lecithin, Brazil Nuts, Yogurt,  Nutritional Yeast, Egg Shell Powder, Fish Oil, Kelp, and Vinegar.
It is freshly cooked for your little one when you order it, and then we dehydrate and package it so that there is no need for any additives or preservatives.
Once you receive the food, just put a small portion in a cup and cover with boiling hot water, or microwave until it boils, and let it sit for around 30 minutes and you will have a meal that your pet will love!
Buy it by itself or in a bundle with your regular kibble order!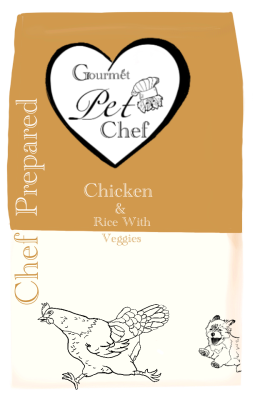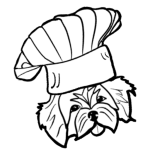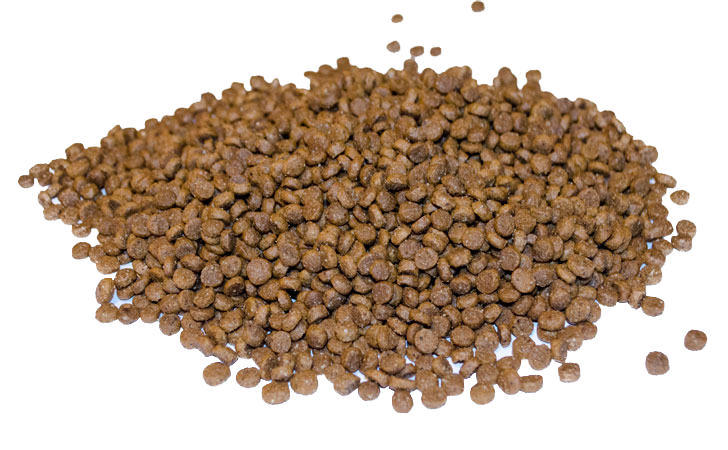 Buy our organic chicken kibble
Containing three sources of highly digestible meat proteins, our unique blend of nutritional supplements is what separates Gourmet Pet Chef Chef Prepared & Kibbles from other super premium dog foods.
Buy once or subscribe to have it conveniently delivered to your door on a regular schedule.
More protein options coming soon